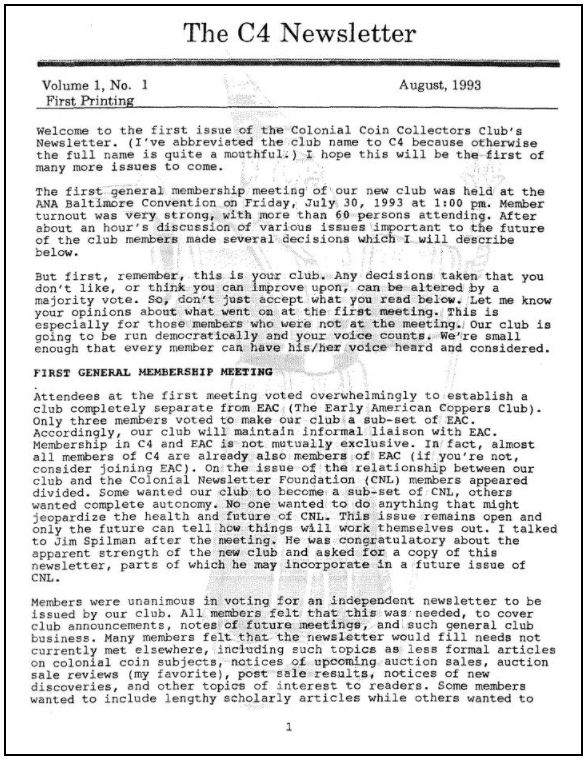 The C4 Newsletter (C4N) thrives on articles contributed freely by members and guests. Without them, there would be no C4N.
Anyone, regardless of writing experience or expertise, can submit articles for publication.
These need not be long and heavily researched. In fact, we encourage short articles (one-half to two pages) so that we can have a wide variety of topics, viewpoints and experiences in each issue. Authors need not be concerned with formatting or using perfect grammar – just send the text, in a Microsoft Word® compatible file, along with any applicable images to Editor@colonialcoins.org. The editors will collaborate with you to make it easy.
First-time contributors are especially welcome.
Please help us continue the proud C4N tradition by putting your thoughts to paper!