The C4 Lending Library is available to all C4 and EAC Members.
To borrow an item, please contact Leo Shane, librarian@colonialcoins.org. Include your address and an email address and/or phone number in case I need to contact you. All data is strictly confidential. I will send the book to you upon verifying that you are a C4 or EAC member. When you return the book, please include the cost of postage and insurance to reimburse the club.
The Current C4 Library includes Books, Price Lists, and Manuscripts: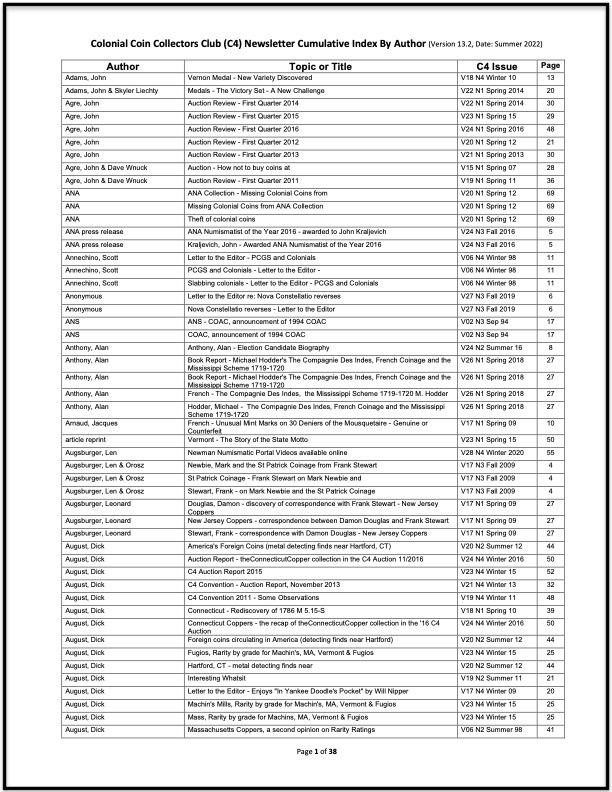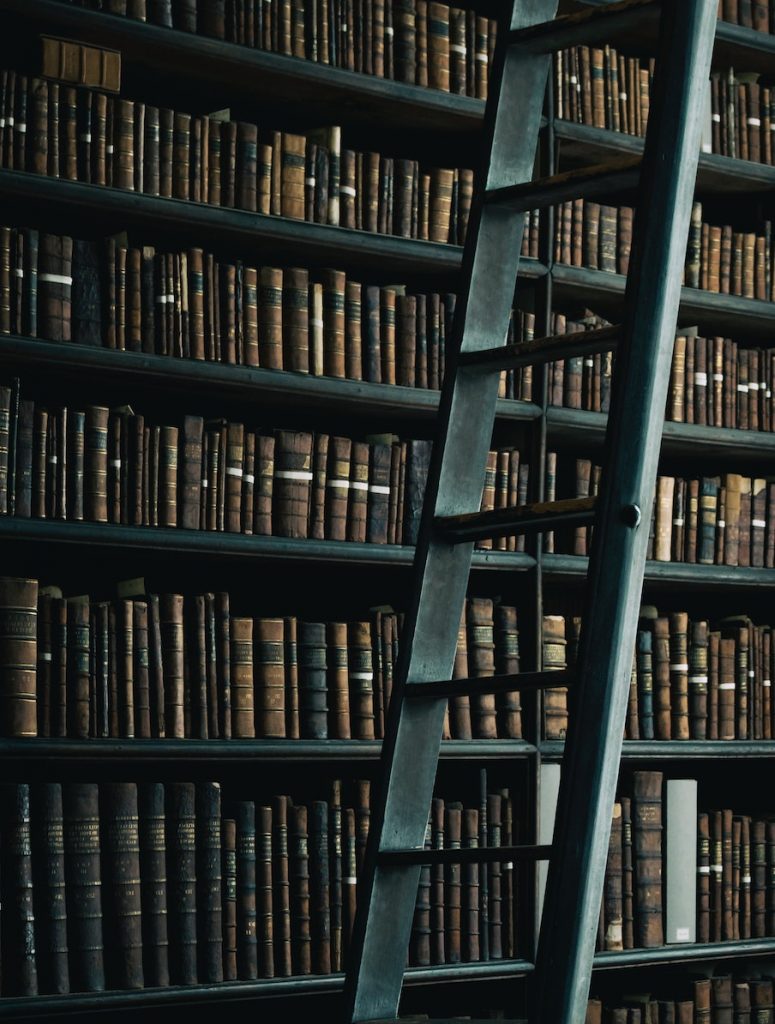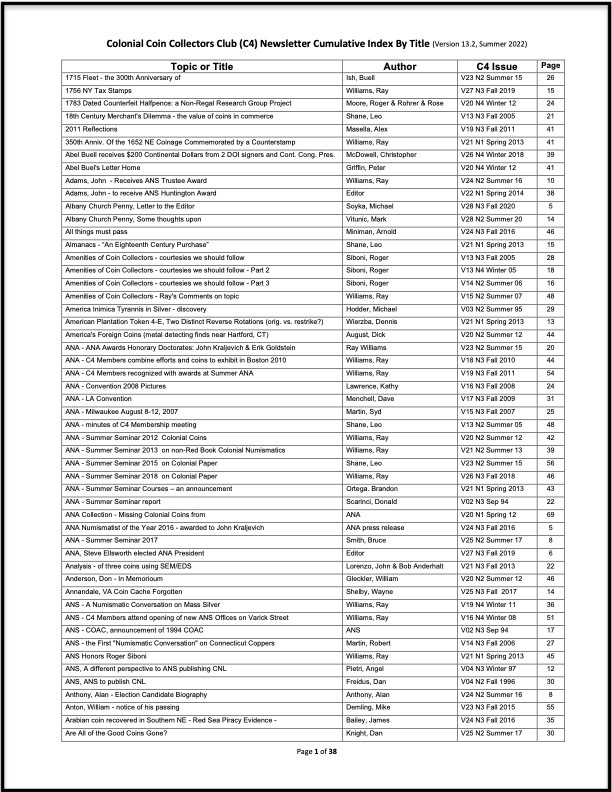 The loan period is 30 days after you receive the book (Honor System). You are responsible for the safe and timely return of the book to the library. The book rate will take about one week after I put it in the mail. First-class is approximately 2 days. Indicate to me which method you prefer.
I will do my best to get your requests out in a timely fashion. If you are desperate for something, please email me as I check this frequently. Any suggestions and comments are appreciated.


---
C4 Internet Only Book Sale!
Build Your Numismatic Library
The Colonial Coin Collectors Library is deacquisitioning the following duplicate books from its inventory at fixed prices. The books are being offered at below market value to C4 members only. Limit two books per member every 4 months. Shipping included on orders totaling over $50. Junior C4 members (members 18 or under) may purchase up to three titles at half the list price (shipping is free on all orders to junior members). Books are sold first come first serve. In order to purchase, please contact Librarian Leo Shane in order to verify the book's availability at: lubrarian@colonialcoins.org. If the book is still available, Leo will confirm and provide payment instructions. Please check the C4 Newsletter for other offerings.
Available Titles
1. Connecticut Historical Society, Tercentenary Celebration, Connecticut Bills of Credit and Coins 1709-1788, Connecticut Historical Society, Hartford CT, 1935 (14 page booklet) (C4 Stamp on back cover, Good to Very Good). $8.

2. Durst, Sanford J., Comprehensive Guide to American Colonial Coinage, Sanford J. Durst, New York NY, 1976 (2 copies available, one No Stamps, Very Good, One Signed by Durst, C4 and EAC Stamps, Very Good). Signed copy = $18, Unsigned copy = $12.50.

3. Elder, Thomas L., The New Rare Coin Book – A Comprehensive Work on Numismatics Coin Premiums Numismatists Coin Collecting, Thomas Elder, New York NY, 1934 (C4 Stamp, Good to Very Good). $29.

4. Frossard, Ed, Franco-American Jetons Fully Described and Illustrated, Frank & Laurese Katen, Silver Spring MD, 1977; 17 Page Reprint of 1899 publication. (C4 Stamp, Very Good). $6.

5. Fuld, George, Early Washington Medals, American Journal of Numismatics #14, The American Numismatic Society, New York City, NY, 2002 (Signed by the author, C4 Stamp, Very Good). $22.

6. Greenword, Malachy, A Journey Through the Monkalokian Rain Forests In Search Of The Spiney Fubbaduck, Coins of Beeston, Beeston Notts UK, 1993 (Study Of Regal Imitations, Lightweight Tokens and Various Medallets Circulated In The Later Part Of The 18 th Century) (51 page copy, C4 Stamp, Good to Very Good). $18.50.

7. Jordan, Louis, John Hull the Mint and the Economics of Massachusetts Coinage, C4 Publications, Lebanon NH, 2002 (5 copies, one signed by the author to unnamed Eric Newman, Very Good, one C4 Stamp, Like New, 2 No Stamps New). Signed copy = $15. Unsigned copies = $10.


---
Donations
I'm actively soliciting donations for the library. Now is the time to put those books you haven't used in a while to good use. Any contribution relating to the colonial or confederation period will be greatly appreciated and will be enjoyed by fellow club members.
Leo Shane
C4 Librarian
librarian@coloinalcoins.org