The C4 Lending Library is available to all C4 and EAC Members.
To borrow an item, please contact Leo Shane, librarian@colonialcoins.org. Include your address and an email address and/or phone number in case I need to contact you. All data is strictly confidential. I will send the book to you upon verifying that you are a C4 or EAC member. When you return the book, please include the cost of postage and insurance to reimburse the club.
The Current C4 Library includes Books, Price Lists, and Manuscripts: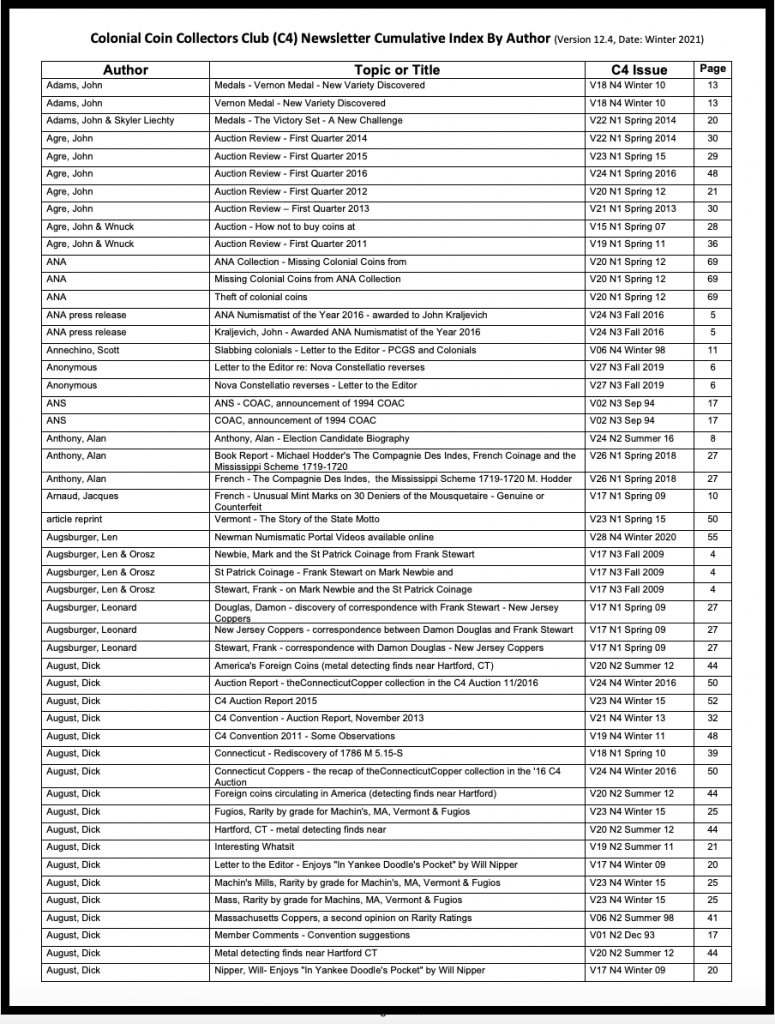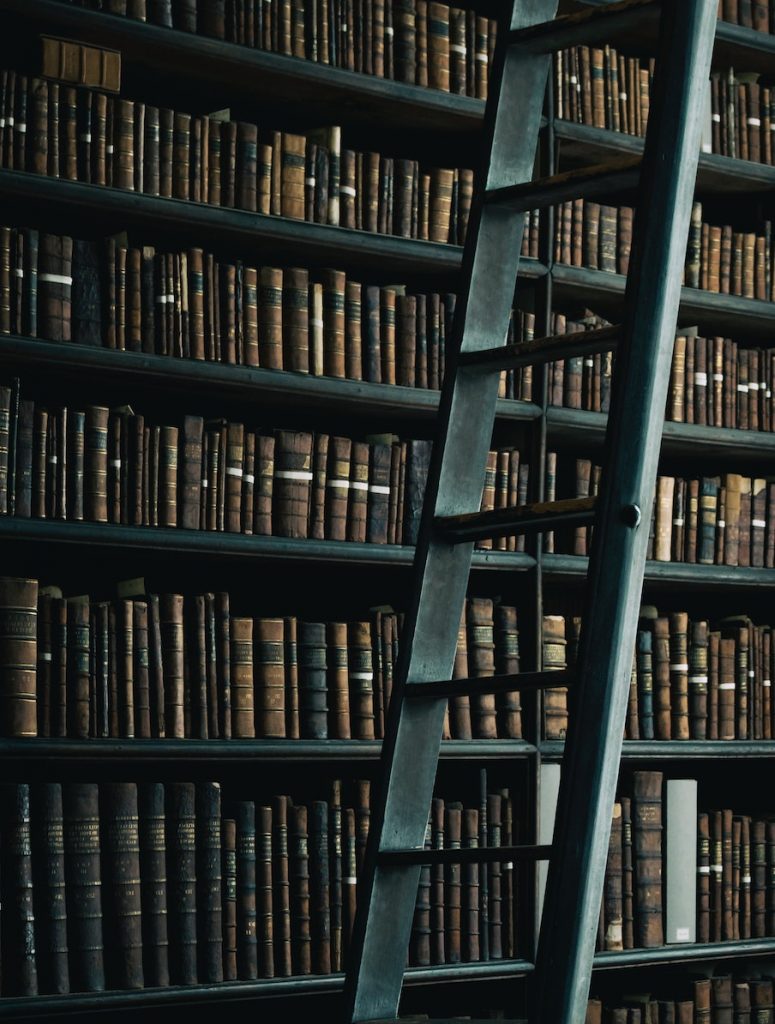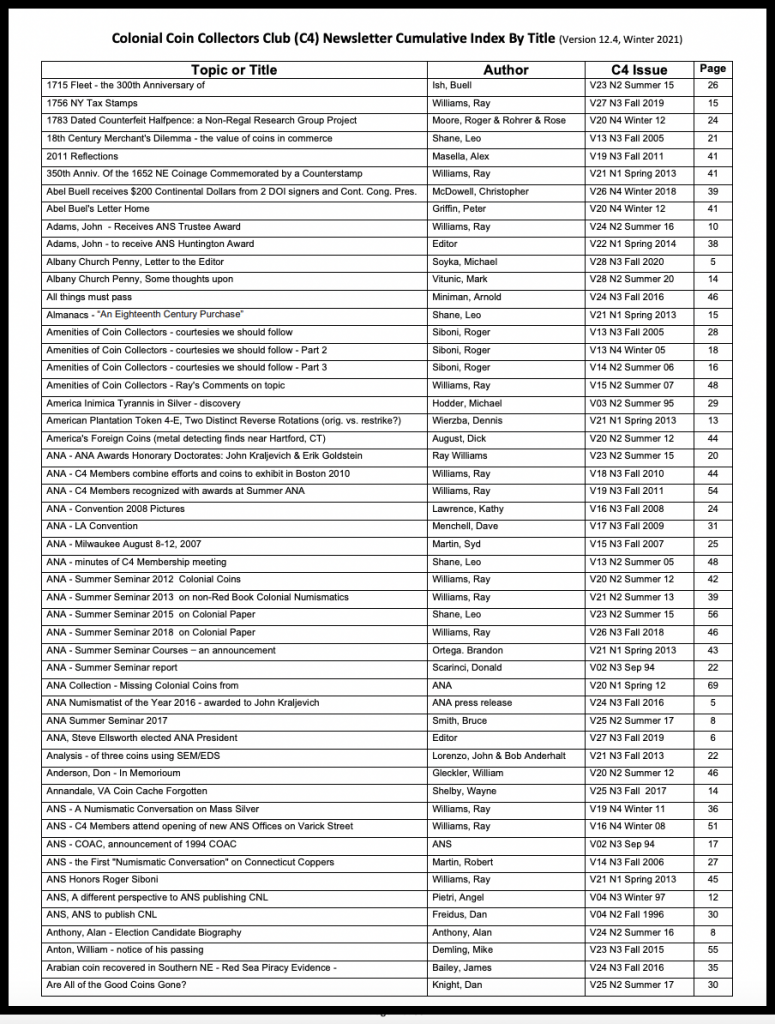 The loan period is 30 days after you receive the book (Honor System). You are responsible for the safe and timely return of the book to the library. The book rate will take about one week after I put it in the mail. First-class is approximately 2 days. Indicate to me which method you prefer.
I will do my best to get your requests out in a timely fashion. If you are desperate for something, please email me as I check this frequently. Any suggestions and comments are appreciated.
Donations
I'm actively soliciting donations for the library. Now is the time to put those books you haven't used in a while to good use. Any contribution relating to the colonial or confederation period will be greatly appreciated and will be enjoyed by fellow club members.

Leo Shane
C4 Librarian
librarian@coloinalcoins.org