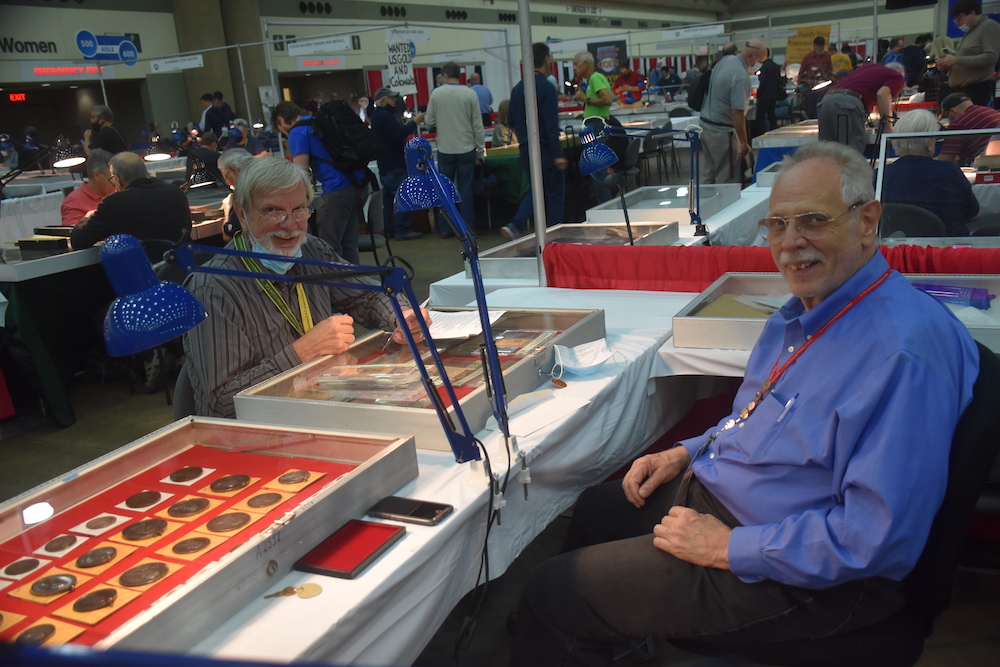 There are many rewarding reasons to join C4.  It's a great way to meet fellow colonial coin and currency enthusiasts, especially in your area of interest, allowing you to expand your knowledge and build relationships in the hobby.  Belonging to C4 is also a great way to keep up with what's going on in the hobby, such as new discoveries and research.

While most members feel the award-winning C4 Newsletter alone is well worth the annual membership fee, there are many other benefits.  C4 membership includes four Newsletters per year, full of new research, articles, show reports, and much more.  C4 has a lending library allowing you to borrow a wide variety of research materials.  And you will want to attend C4's annual convention at the Winter Whitman Expo in Baltimore, which includes a C4 area on the bourse, an opportunity to meet fellow C4 members, and an evening of educational programs as well a fully catered member reception on Thursday night. 
Click here to print out a form to mail with a check.
Paypal Payment Option Coming Soon!